Coloured Frames Delivered in 5-7 Days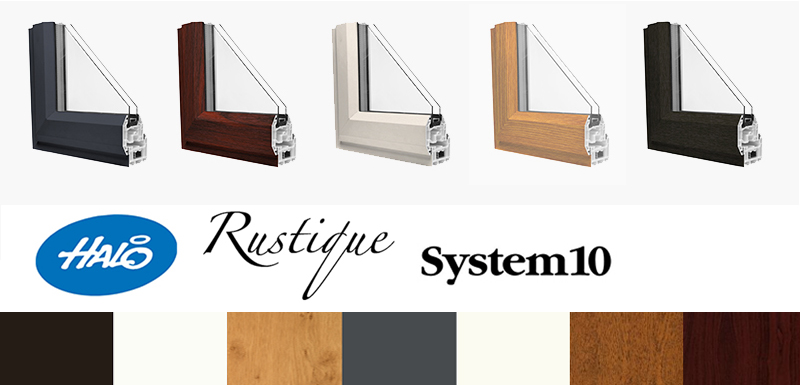 Window Warehouse is offering 5-7 day delivery on the seven most popular Halo PVCu window and door colours to help installers get the job done quicker.
Managing Director at Window Warehouse, Malcolm Cake explains: "Faster delivery on these colours means that installers can provide customers with more colour options and still stick to their fitting schedules."
The Portsmouth-based fabricator delivers Halo System 10 Chamfered and Rustique fully sculptured windows in its most popular foiled colours for colour on white frames in just 5-7 days.
For frames coloured both sides delivered in 5-7 days, installers can choose from five different colours on the Rustique profile, including Anthracite Grey, White Woodgrain, Cream, Rosewood and Light Oak. System 10 profiles with colour both sides are available in Anthracite Grey, Rosewood and Light Oak on 5-7 day delivery.
"Because Halo chamfered and sculptured profiles are interchangeable, installers can offer their own unique coloured windows to differentiate themselves from the competition," explains Malcolm.
Frames manufactured by Window Warehouse offer high security as standard with Guardian Hinge Protection and twin cam shootbolt locking as standard. The windows are 'A' energy rated to improve efficiency and the handles come with a 10-year guarantee.
"As well as giving our customers the best products to sell, we try to make things easier for them with things like texting them when orders are ready and providing a waste disposal service.
"Marketing support comes with free brochures, a newly refurbished showroom for customers to use as their own and a new website, which has a marketing and technical advisory portal, so that we can support our customers 24/7."
For more information on coloured window frames available in 5-7 days, click here to download our leadtimes and options for foiled products.