Haven Window & Door makeover in Waterlooville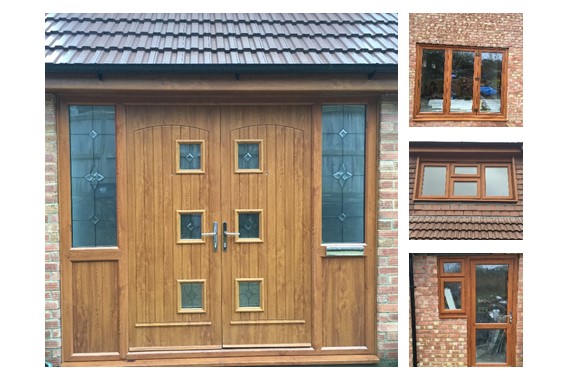 Just over two years ago, Caroline Miles and her partner Nigel bought a property in Waterlooville and embarked on a complete renovation project. They knocked everything down bar two external walls and started to rebuild from there. They've since built on the back, front and upwards and the interior layout is unrecognisable. Here Caroline tells us about choosing the right windows and doors for the new home.
"Nigel was working on the roof of a house not too far away, where they were also replacing the windows with new ones from Window Warehouse. Knowing that we would be starting to do our own research for replacement windows very soon, he spoke to the homeowner about the company and they recommended we definitely speak to Window Warehouse.
"When it came to getting quotes for our own home, we went to a couple of different companies, but there was very little difference in prices. Nigel had already seen the quality of the windows and doors and Anni at Window Warehouse couldn't do enough for us, so we decided to go with them.
"We ordered 19 windows with an external oak finish and a white internal finish, plus bi-fold doors, a French door, a composite back door and a double front door. Anni was absolutely brilliant throughout the process. She put us in touch with a reliable local installer and made sure someone came out to us straightaway when we had a couple of snags.
"We're a way off completing the build and living with our new windows and doors, but we think they look great and tradespeople still working in the house have even commented on how good quality they are."
If you would like more information about Haven coloured windows, doors or any of our products call Anni on 023 9232 7744