"I will not hesitate to recommend you"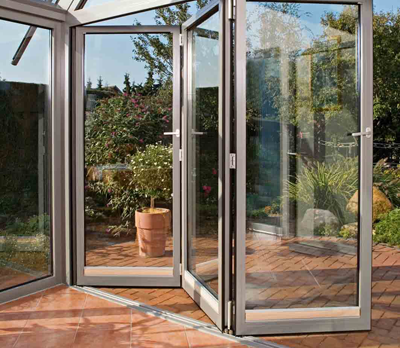 I recently purchased some bi-fold doors from Window Warehouse. The doors were installed but unfortunately it did go as smoothly as hoped as the glazing beads were missing. I was told that the aluminium supplier had sent the wrong beads and that it would be an extra seven days until we could get them. This meant waiting another week until the doors could be finished.
You may be reading this expecting a complaint, but that could not be further away from the truth. I have dealt with Anni, Remi and the staff at Window Warehouse along the way and found them to be excellent throughout at keeping me informed. They have a great attitude and provide great service. I wanted internal blinds set in the glass units but I didn't like the external pulley system on offer. The team at Window Warehouse set about finding a mechanism that used magnets instead which I preferred and they made everything happen.
As a customer I appreciate that things don't always run smoothly but it's how you deal with the issues that makes all the difference. Window Warehouse came round to my house and fitted the beading for glass and balanced all the doors. The fitter was polite, efficient and did a fantastic job beyond my expectations. He also gave great advice about looking after and opening the doors correctly and is a credit to the company.
The installer who fitted my doors has already placed orders from you for their customers which I think speaks volumes. I also will not hesitate to recommend you. Far too often customers are quick to complain but great service and an outstanding response to a problem truly deserves some credit.
Kevin Lucas