Offer your customers more choice across the South Coast with Solidor
When it comes to entrance doors, no door has quite the same appeal as a composite door has.
With authentic timber aesthetics, teamed with modern performance, composite doors have well and truly taken the entrance door market by storm.
Homeowners are searching for modern designs that not only create a grand entrance in their home but will also stand the test of time – and that's where Solidor composite doors really shine.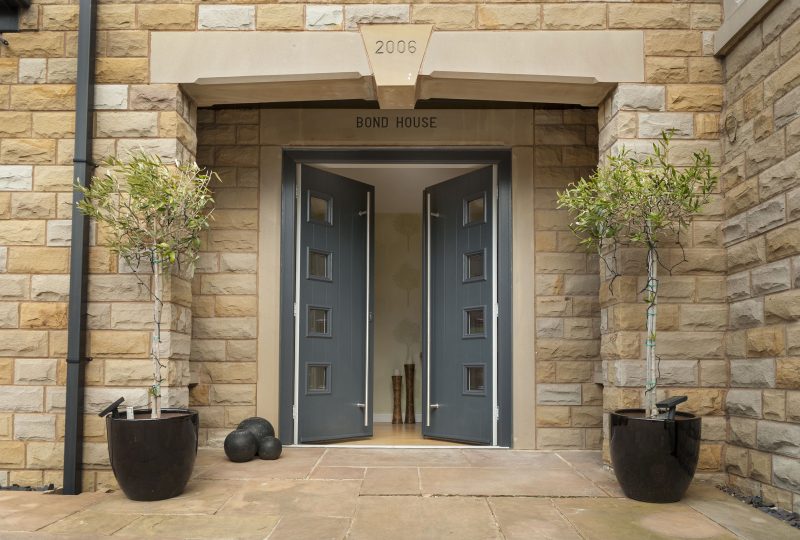 Bigger range, more options
Selecting an entrance door is such an important decision for homeowners. From the overall design, to the colour, hardware and accessories, there's so many elements that can be tailored to suit each individual home.
That's why offering a wide range of composite doors along with lots of added options is key.
At Window Warehouse, our Solidor range provides you with a full portfolio of composite doors with contemporary aluminium-looks, 23 stunning colours and exclusive door furniture for a truly unique finish.
Why choose Solidor?
For any home, the entrance door needs to offer style and substance. With Solidor composite doors, both of these are covered thanks to:
A 48mm solid timber core
Excellent weather proofing
Classic and contemporary designs
Great thermal efficiency
Easy installation
Solidor helps you to provide an outstanding selection of composite door options, with great performance, thermal efficiency and high security.
Enhanced performance
Our Solidor composite doors are engineered using a 48mm solid timber core and robust 70mm frame, providing superior strength and enhanced performance.
The high strength of the doors offers outstanding security benefits, giving great peace of mind for your customers. We also use one of the most secure locking systems on the market for an enhanced layer of security – with the option to add a 3-star cylinder too.
If ultimate security is required, there's the choice to upgrade to a Secured by Design door, which includes security cowl, safety chain, spyhole and laminated glass.
The doors also provide great thermal efficiency, giving enhanced insulation that helps to keep the elements outside and warmth inside. Perfect for withstanding even the harshest of British weather conditions.
Stunning designs
Classic or contemporary, cottage style or sleek architectural abode, our Solidor composite door designs suit any home.
There's a huge choice of sleek designs that can be tailored to suit your customers home and tastes. We have both sleek aluminium-look finishes and realistic woodgrain-effect finishes in 23
stunning colours available inside and out.
Unlike traditional timber doors, Solidor composite doors will keep their colour for years to come. They will not rot, warp or splinter, offering a low-maintenance door installation.
To complete the composite door designs, we have exclusive door furniture and hardware.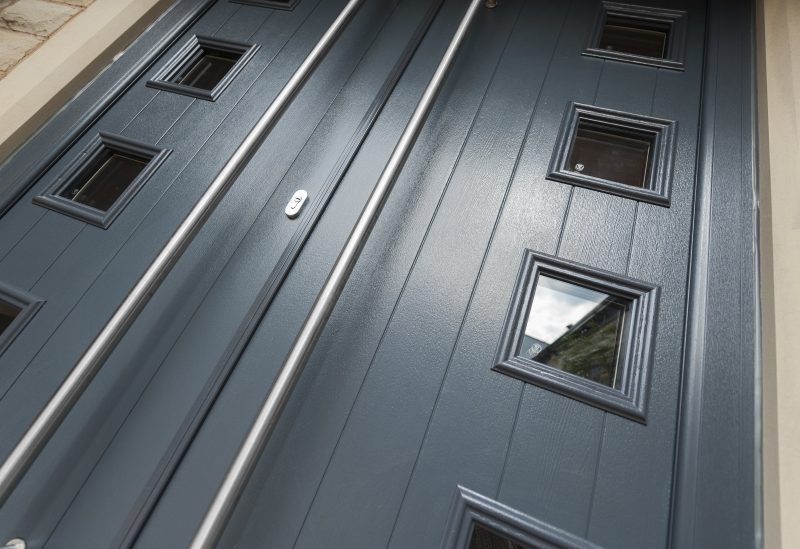 Find out more about our Solidor composite door range
Our Solidor composite doors offer the perfect choice for installers in Portsmouth, across the South Coast and areas including Hampshire, Dorset, Sussex, Surrey, Dorset, Wiltshire and Berkshire.
If you would like to benefit from installing the Solidor range, get in touch with Window Warehouse.
You can call our team on 023 9232 7744, request a fast quote online, or email us at info@window-warehouse.co.uk.