Window Warehouse Christmas Hours
As the Christmas season nears upon us, we want to wish all of our customers a Merry Christmas and a Happy New Year. It has been another busy year, and we want to thank you all for your support. Here at Window Warehouse, we have had some incredible achievements this year and have invested more into us as a company.
From new Stugas to a bigger aluminium sales office, we have welcomed many new changes that will help to improve our operations. Our customers can also enjoy an improved collection service for all their products. Everything we have done this year is to ensure that both our staff and customers enjoy a seamless experience.
Before we head off for our Christmas dinners and movies, we wanted to let you know when we will be open. Please see below the days that we are shut for Christmas. We are also here to help you with your queries before we close, so please do not hesitate to contact us before we close for the holidays.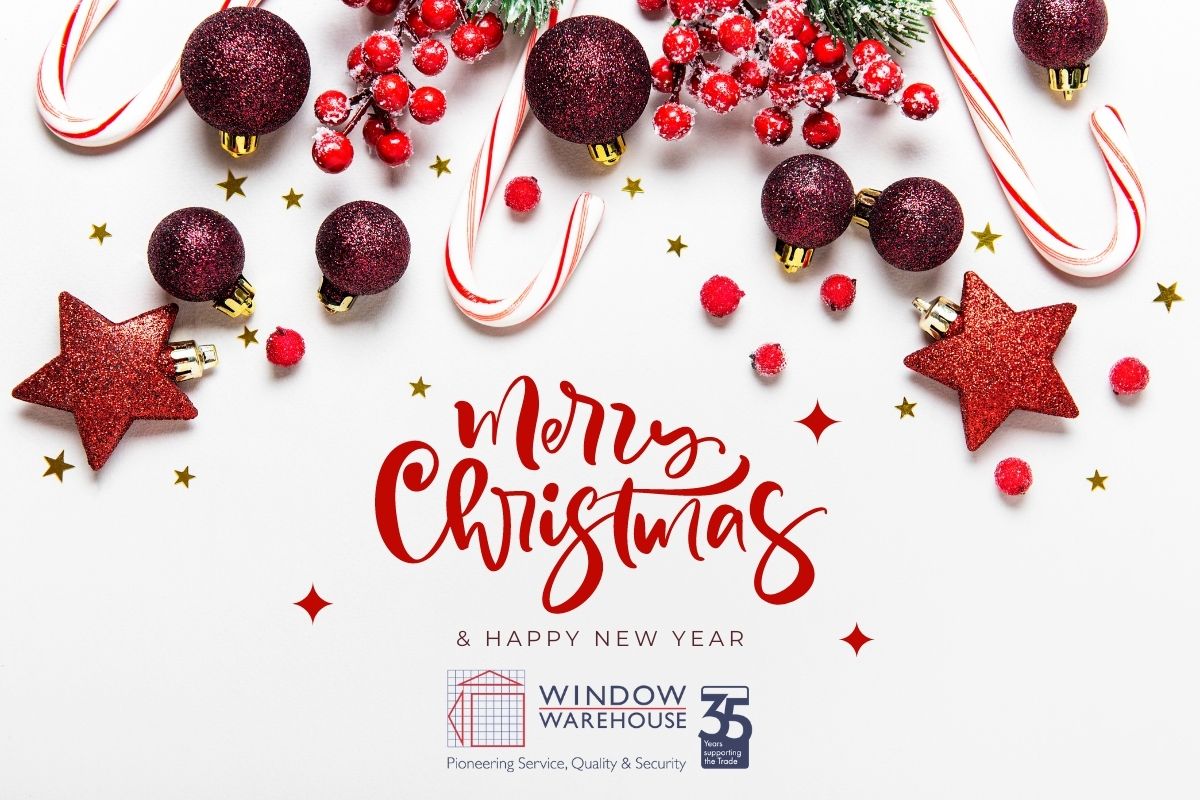 Christmas Hours
Our opening hours for Christmas are as follows:
Closing: 23rd of December 2021 at 4:30pm
Opening: 4th of January 2022 at 8am
These dates apply to the deliveries that we already have scheduled. If you have any questions about when your deliveries will arrive, please get in touch with our friendly team.
There have been many changes within our industry, including price increases and changes in lead times. With the New Year approaching, we understand that you may have further questions about our operations.
Contact Window Warehouse
If you have any questions during the Christmas period, please do not hesitate to contact us. Once we are back in the offices on the 4th of January, we will endeavour to get back to you as soon as possible. You can send us a message through our online contact form or send us an email at info@window-warehouse.co.uk.
In the meantime, whilst we all have our roast dinners and box of celebrations, you can use our handy online pricing engine. If you are looking for prices for our products, this handy to use tool will solve all your worries. It only takes a few minutes to complete, and we will get back to you with a bespoke estimate. It couldn't be easier to work with us in 2022.
From the Window Warehouse team, we hope you have a lovely Christmas and a Happy New Year!