We want your installation photos!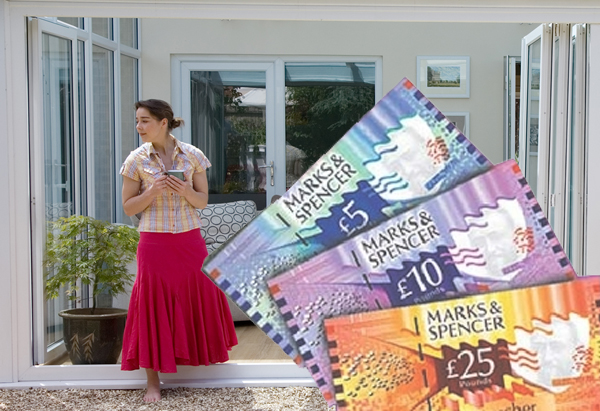 Let us help you get great testimonials from your customers
Receive £100 and be in with a chance of winning £500 worth of Dewalt power tools too!
For Window Warehouse, customer testimonials have long been a great way for us to understand how we are performing and how we can continue to help your business. In the age of social media and the 'sharing', 'commenting' and 'liking' that comes with it, testimonials are even more useful and important for all of our businesses.
It got us thinking, why don't we find out the great things your customers say about you and share these testimonials on our Haven Windows website and Facebook page? You can then share them on your website and social media too. We also thought it would be a nice idea to add in some rewards for your customer and you, as well as a prize for good measure!
We want to see and hear from you and your customers and in return we'll give your customer a £50 M&S voucher and give you £50 off your next order for every testimonial we publish on Facebook or the Haven website.
Plus we'll enter you in a prize draw to win up to £500 of Dewalt power tools.
Don't worry, to make it easy for you we can ask your customer for a comment on your behalf and write this into a nice testimonial.
All you have to do is take a photo of the finished project with the homeowner in it, send it to us along with their contact details and we'll do everything else.
It works like this:
Take a photo of your finished project on a smart phone with the homeowner in it
Email it to us along with your customer's contact details to me annihudson@window-warehouse.co.uk
We'll handpick some of the best photos then give your customer a call to get a quote from them
We'll write a testimonial and get it approved by you and your customer
If we publish the testimonial we'll send a £50 M&S voucher to your customer as a thank you and give you £50 off your next order
We'll also enter you into a prize draw to win £500 of Dewalt power tools