Window Warehouse customers get Halo Marketing boost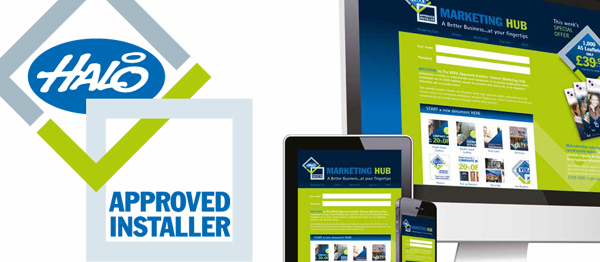 Homeowners are set to spend £6 billion on upgrading and improving their homes over the next 3 years with almost 40 percent planning major refurbishments and 38 percent larger projects such as a new conservatory according to a study by the Federation of Master Builders.
It's good news for the window and door industry. But growing sales are attracting extra competition with approximately 12,000 installers and 20,000 building firms now installing windows in the UK.
Window companies planning to get the most from the market uplift have to stand out. Creating a good first impression with a professional image is becoming increasingly important particularly as many consumers are mistrustful of tradespeople. Recent research by Lloyds Bank showed one in ten homeowners have had major home improvements botched.
"Stiffer competition and concerns about quality means people are doing their homework before inviting an installer in to quote for work." Says Malcolm Cake, MD at Window Warehouse in Portsmouth. "Most turn to the internet first to find suppliers and a professional looking website is a must have for companies looking to attract good value business."
Window Warehouse was one of the first trade fabricators to support customers with professional marketing support. It launched the Haven retail brand nearly 25 years ago providing high quality brochures and marketing to installers. Haven windows and doors are promoted across the south of England, generating sales leads for installers through online marketing and newspaper advertising.
For 2015 Window Warehouse is boosting its marketing support even further by linking the successful Haven brand to Halo's Approved Installer Scheme. "The scheme is free to join and gives installers more tools to demonstrate their professionalism," adds Malcolm. "It offers access to the Halo Marketing Hub with personalised brochures and practical website advice. Companies joining are assessed to ensure they meet high standards of installation and customer service, adding extra credibility to their business.
"The Halo Approved Installer Scheme is a great addition to the Window Warehouse customer support package."