Fabulous new Palladio entrance door styles and glass designs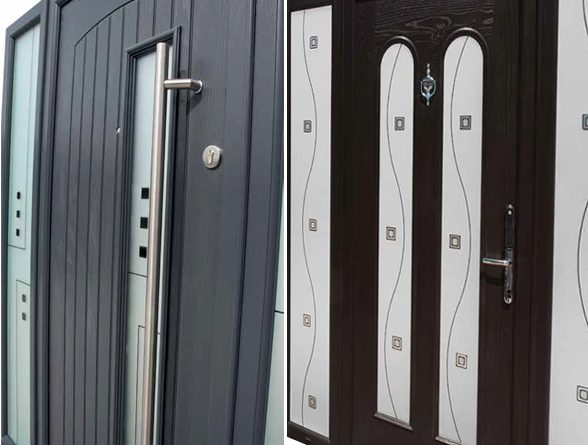 Palladio Doors launched new its new collection at the FIT Show in Telford earlier this month and judging by how busy their stand was when I visited there was a lot of interest. I'm not surprised. The new door styles, glazing options and colours provide stunning additions to a great door collection. Download the New Palladio Door Collection brochure here.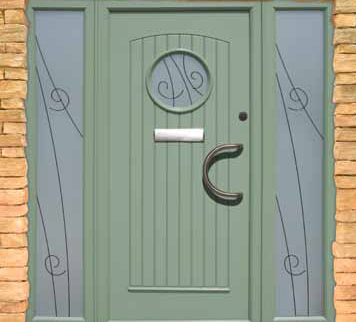 The new door styles to the Palladio Door Collection are Viking and Dublin. All Palladio door styles are complemented with new contemporary Pull Handle range including Bar Pulls and a sleek C-Cranked handle. Pull handle doors are supplied with the proven Winkhaus AV2 lock and an optional Fingerpull Escutcheon.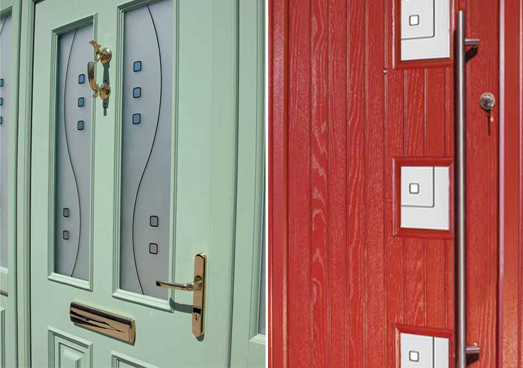 There are an amazing 22 new glazing designs all exclusive to the Palladio Door Collection and all triple glazed.
Added to the new door styles, glass designs and hardware are three new colours: Anthracite Grey, Chartwell Green and Cream.
We offer Palladio doors with fully matching side panels. We also supply doors with side and top light glass designs that perfectly match the door glass.
Palladio Doors are double rebated and feature twin weather seals. The door has a Monocoque slab which is highly energy efficient and very strong. The manufacturing process is interesting and very different to normal composite door production. You can see a video of Palladio Door being made on our website – click here to view.
There's also an impressive video showing just how much more secure Palladio is compared to foam filled composite doors – click here to view.
It's good to sell a door that doesn't look the same as all the other composite doors on the market. The doors have a unique oak grain finish that looks like real timber. The colours are a Renolit finish so the door slabs match perfectly to the door frames, side lights and adjoining windows.
Its three years since Window Warehouse launched Palladio Entrance Doors in to the UK and we've seen demand grow to a level where Palladio is fast becoming a door of choice for homeowners across the South Coast.
Palladio Doors is currently is investing in exciting marketing to support installers including a brand new website coming soon. We'll keep you updated on this.
There's more about the Palladio Door Collection on our website, just click here.