How to meet building control when fitting a Guardian Warm Roof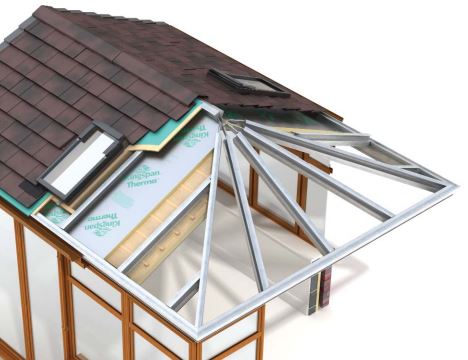 We recently heard of a company falling foul of Building Control requirements when replacing an old conservatory roof with a new Guardian Solid Warm Roof. Unless your sunlounge is used as an entrance porch you will need Building Regulations approval. For more details visit Guardian FAQs here.
Below is a simple process to make sure you keep within the Building Regulation guidelines using the Building Control Approval service from ASW (Consultants) Ltd.
There are some costs to the building control process which we suggest adding to your quotations.
Go to the ASW (Consultants) website and download and complete a Project Submission Pack, or use their online application.
Dig a hole to inspect the footings, take at least two photos of the footings with a tape measure in them clearly showing the depth.
Email the completed Project Submission Pack and the photos to ASW (Consultants) Ltd and pay the project submission fee toASW (Consultants) Ltd. At the time of writing this is £399.00 plus VAT
Wait for ASW to check the project submission and advise that it is OK to proceed with the work before ordering the Guardian Warm Roof (this usually takes 5 working days).
Order the roof from Window Warehouse.
Fit the roof, taking photos of each stage – specifically showing every stage of the insulation being fitted.
Email these photos to ASW (Consultants) Ltd
You should receive the Building Control Certificate via email a week or so after that.
If the conservatory is open plan, complete the stages above, but also complete the SAP calculation survey form which can be downloaded from the ASW website and pay an additional £199 plus VAT to cover the SAP calculation required by Building Control.
For advice on a specific project contact ASW (Consultants) Ltd by phone 01246  555090 or email info@aswconsultants.co.uk.
Read about the latest Building Regulations and getting Building Control for Leka Roofs on our new blog.