Seven Reasons to Choose Windows from Window Warehouse

PVCu & Aluminium Windows for the Trade
At Window Warehouse, we've been manufacturing the best selection of PVCu and aluminium windows for the trade since 1980.
We're always looking for ways to make our service even better for window installation companies and local builders in Portsmouth and along the south coast of England. Over the last few years we have made significant investment, to guarantee top-quality windows and doors, customer service and real business support for our customers.
Here are our top seven reasons to choose windows from Window Warehouse.
We manufacture the Halo range of PVCu windows and offer quicker lead times on the most popular colour foils. In fact, we can deliver frames in our 7 most popular colours in 7-10 days. The seven colours are: Rosewood, Golden Oak, Irish Oak, Cream, Beck Brown, White Grain and Anthracite Grey.
Local Window Manufacturing in Portsmouth
We're a local company born and bred in Portsmouth, employing people from the local area and manufacturing top-quality windows and doors for our customers. We're also a Portsmouth FC sponsor and you can see our name on advertising hoardings at Fratton Park.
Investing in Better Service
This year we've invested in our manufacturing facility. This is part of our commitment to make sure that we continuously improve our fast lead times and high quality on PVCu and aluminium windows and doors.
One of the biggest chunks of this investment is a new eight-headed welder that uses the very latest welding technology to ensure strong and accurate mitre welds for perfect angles, even on more complicated designs.
Great New Products like Leka Solid Roof
We're always adding innovative new products to our range to help our customers grow their business. In 2017, we added the Leka Solid Conservatory Roof.
It's a lightweight solid roof system that's perfect for replacing old glazed or polycarbonate conservatory roofs or building new solid roof conservatories.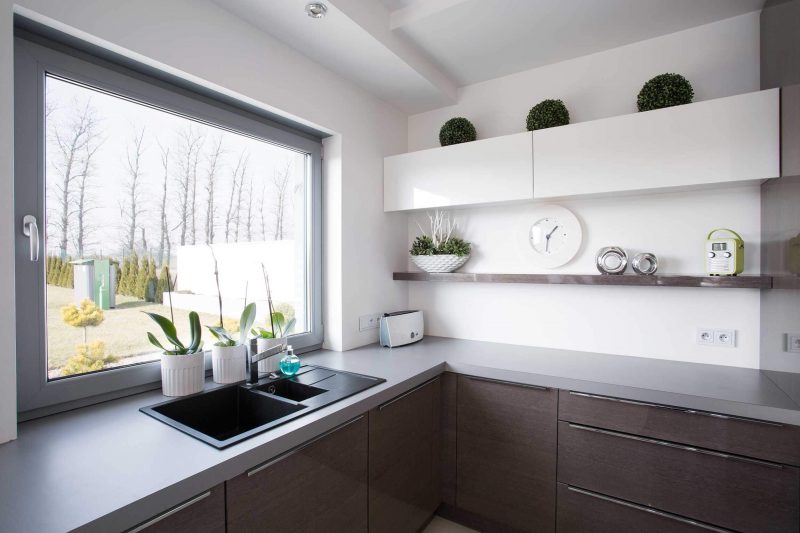 As well as our PVCu range, we offer aluminium windows and doors for both domestic and commercial projects.
We're a Schucho Manufacturing Partner and an Exlabesa fabricator, so we've got a full range of aluminium bi-folding and lift & slide doors as well as aluminium shop fronts and curtain walling systems.
We have a special door jig in our factory, where we assemble and check bi-folding and sliding doors so that we can make sure that they're spot-on before they leave the factory and you don't get problems on site.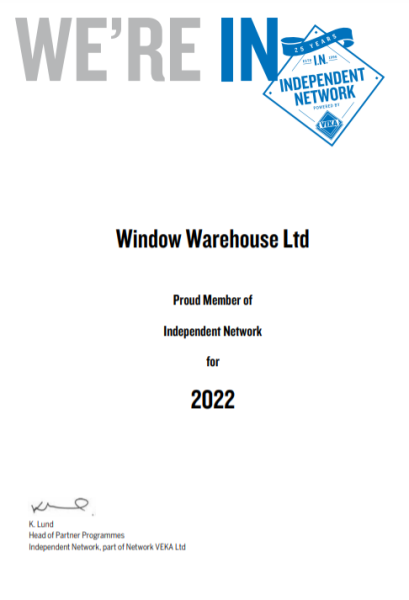 Network VEKA is the leading installer support scheme that's available to customers who install Halo windows and doors from Window Warehouse.
Buying Halo windows from a Network VEKA member fabricator means that you can be a part of the scheme, and pass on peace of mind to your customers. You'll also benefit from sales leads, installation training and extra support.
Extra Business Support for Installers
We like to make life easier for our customers. So we offer full marketing support, in the form of free brochure downloads, a stunning product showroom for installers to use as their own and even a discount on waste disposal.
We find that it's the little things that can make a really big difference.
For more information on Window Warehouse, check out our About Us page – and don't just take our word for it. You can see what our customers say about us, too.
If you're in the trade and you're looking for windows and doors manufactured in Portsmouth, give us a call on 023 9232 7744 to speak to our friendly team, or you can order online by using our window designer.